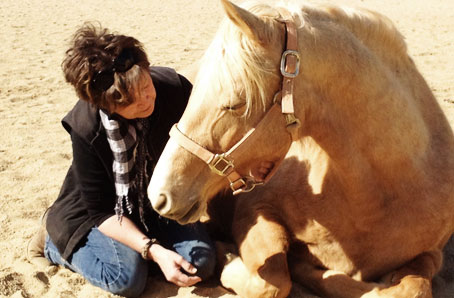 Equine Assisted Psychotherapy (EAP) is both "being" and interacting with horses in the arena on the ground (no riding) in an experiential way that facilitates self-awareness and at the same time helps people work through difficult emotional issues. This, in turn, leads to greater emotional health and problem solving, resulting in significant life changes.
Equine Assisted Growth and Learning (EAGL) is also an experience working with horses on the ground (no riding) and often involves people who are trying to make changes in their lives but are not necessarily seeking psychotherapy or want to do this as an adjunct to current psychotherapy. Whether you are experiencing interpersonal problems, intrapersonal problems or work issues, at Denim 'n Dirt we specialize in designing sessions based on our clients' needs and/or goals.
Please see Denim 'n Dirt's website for more information, upcoming classes and to schedule an individual session.