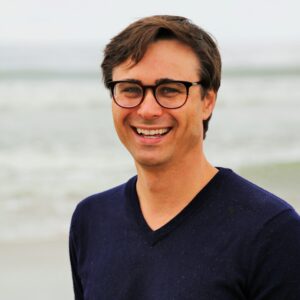 Jason Thomas, Licensed Educational Psychologist
Course: Mindfulness for ADHD
Jason Thomas, is a Licensed Educational Psychologist who has a passion for helping children, adolescents, and young adults enrolled in school or a training program find more happiness and satisfaction in their social, emotional, and educational lives. Jason believes in using an integrative approach to working with clients that emphasizes a proper balance of all aspects of the client's life which can lead to less stress and anxiety, more fulfilling and supportive relationships, and a greater capacity to enjoy the process of achieving goals.
One of the greatest indicators for creating positive changes for a client rests in the relationship and trust that is built between the client and provider. Jason is mindful of this fact and uses a kind, sensitive, and when appropriate humorous approach to counseling so that the client feels safe and at ease. He understands that in this receptive state of mind, clients can begin to explore new and productive ways to address their difficulties. Jason's work with clients is informed by techniques and traditions from cognitive behavioral therapy, solution focused therapy, acceptance and commitment therapy (ACT), motivational interviewing, 12-step programs, and mindful awareness and self-compassion practice.
Many clients come to work with Jason in order to:
• Increase time management, reduce procrastination, and improve productivity
• Improve social relationships and networks of support
• Reduce test anxiety and stress overload
• Improve emotional regulation and widen the "window of tolerance"
• Change habitual thinking and behavior patterns that stifle growth or have harmful outcomes
• Adjust to college life and increase independence
Jason has over 10 years of experience working with children, adolescents, and college students as a teacher and educational psychologist in both schools and in private practice, where he has provided mental health services, parent training, crisis intervention, and social skills training for individuals and groups.
Jason is available to see clients on Saturdays. You can find and more about him by visiting his website.
To contact Jason to schedule an appointment or for more information please email him at jason@mindfullivingla.org.