The Mindful Path Through Anxiety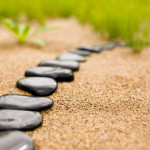 Description: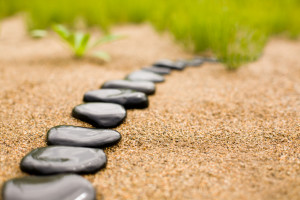 The Mindful Path Through Anxiety
Teacher:  Lana Benedek, MD
Please join Mindfulness-based psychiatrist Lana Benedek, MD for a 4 session series of 2-hour classes for individuals working with anxiety. Individuals will learn how to recognize and respond to anxiety in mindfulness based ways that foster resilience and calm.
This class will contain a combination of guided meditations and imagery, therapeutic exercises and discussions all relevant to the experience of anxiety. There will also be weekly suggested practices.
Participants will also learn:
• How mindfulness fits in to the anxiety treatment toolbox
• The neuroscience behind anxiety, mindfulness and compassion and its practical applications
• Which self care and compassion based practices are most relevant for the anxious mind
• Several meditations and practical skills designed specifically for alleviating anxiety
This class is suitable for mindfulness practitioners of all levels. It is also open to individuals with all types of anxiety as well as those with co-occurring depression. However, if you are currently experiencing a significant amount of distress related to your anxiety please email Dr. Benedek directly to discuss whether this class is appropriate for you. If you are interested in on-going group therapy for anxiety,  please click here.
Class meets on: Fridays, August 7 - 28 from 10 am - 12 pm
Class Maximum:  15 participants
Location: 11850 Wilshire Blvd, Suite 200
Cost: using a sliding scale as follows:
Income                             Price
$75,000 and up               $325
$60,000 - $74,999         $275
$59,999 and below         $225
Please pay at the highest level of the sliding scale that you can afford.
If you need financial assistance or have any questions please contact us.
Attention
We're sorry. Either an error occurred or the event(s) you were attempting to register for may no longer be open for registration.
Cancellation Policy: If you need to cancel your registration, you must e-mail programs@mindfullivingla.org to make arrangements for applying your fee as a credit towards another program or to get a refund. Our refund and cancellation policies vary by program, please click to read the cancellation policy.
Parking: There are metered spaces on Wilshire Blvd. and a few metered spaces on Westgate. There is also free street parking on the rest of Westgate and surrounding side streets near University High School. Finally, there is also a free parking lot on the North side of Wilshire Blvd. about 1 block West of CML at the Brentwood Place Shopping Center if you plan to do any shopping during your visit. Please do not park in the lot behind the building – it is for tenants only.
*Special Note for those with limited mobility: Due to the age of the building there is no elevator to the second floor.
Email the teacher: Dr. Benedek