Mindfulness-Based Cognitive Therapy (MBCT)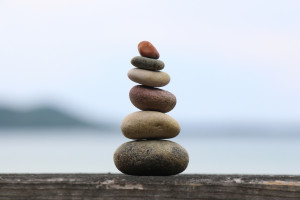 Description: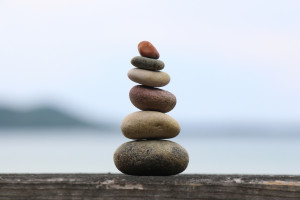 Mindfulness-Based Cognitive Therapy (MBCT)
Teacher: Matthew Silverstein, Ph.D
Mindfulness-Based Cognitive Therapy (MBCT) has been clinically proven to prevent relapse to depression, as well as to reduce symptoms of acute anxiety, depression, and stress (PLOS One, Gotlink, 4/16/2015). This 8 week class combines the basics of cognitive therapy, such as awareness of distortions in thinking, with ancient mindfulness practices. This combination helps us to see upsetting, automatic thoughts as simply moment-to-moment events rather than as solid facts, and allows us to disengage from them and return to the reality of the present moment. We come to recognize our automatic reactions toward situations, people, and things, and this awareness gives us more choice as to how we might respond to them. In this way, we are changing how we relate to thoughts and situations, which, in turn, decreases our depression and anxiety.
This skills-building course is designed for individuals who have suffered from recurring depression or have current symptoms of anxiety, depression, or stress. MBCT has been rigorously studied and preliminary findings suggest that it is especially helpful in reducing the risk of relapse to depression, and for some it may be help to reduce the need for anti-depressants in preventing depressive relapse. It has also been shown to be superior to anti-depressants in enhancing quality of life (Journal of Consulting and Clinical Psychology, Kuyken, 12/1/08).
The course consists of eight weekly 2-hour classes, a day-long retreat, along with weekly home practice exercises.
Classes include guided mindfulness practices, gentle movement, in-class exercises, and discussion. There are also home practice assignments to be completed between sessions. Regular home practice is a key to gaining the greatest benefit possible from the class.
MBCT may also be helpful for mental health professionals, who wish to further their own self-care and understanding of applied mindfulness. If you are a professional interested in obtaining CE Credits for this class, click here to learn more and purchase the CE credits.
Class Meets: Tuesdays, October 10 -  December 12 from 6:30 - 8:30 pm
No class on October 31 or November 21
Day-long Retreat: Sunday, December 3 from 10:00 am - 4:00 pm
Location: 11850 Wilshire Blvd, Suite 200 (link to map)
Maximum Participants: 15 
Cost (using a sliding scale as follows):
Income                             Price
$75,000 and up               $600
$60,000 - $74,999         $525
$59,999 and below         $450
Please pay at the highest level of the sliding scale that you can afford.
If you need financial assistance please contact us.
Attention
We're sorry. Either an error occurred or the event(s) you were attempting to register for may no longer be open for registration.
Cancellation Policy: If you need to cancel your registration, you must e-mail programs@mindfullivingla.org to make arrangements for applying your fee as a credit towards another program or to get a refund. Our refund and cancellation policies vary by program, please click to read the cancellation policy.
If you have any questions regarding this class, please contact Dr. Silverstein at drmsilverstein@gmail.com
For additional information, email us at: programs@mindfullivingla.org
Image courtesy of woodleywonderworks