Mindfulness for Families with Children 6-12 years old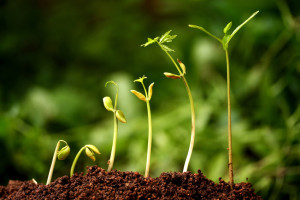 Description: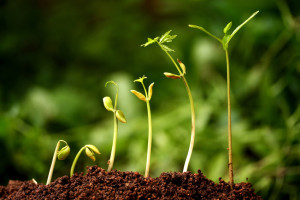 Mindfulness for Families with Children 6-12 years old
Teachers: Ashley Graber, MA, LMFT and Laurie Cousins, BA
Today's families are facing unprecedented pressures from the demands of professional careers, high expectations in education, hours of homework, extracurricular activities, living in a congested city and dealing with lots of traffic! Unfortunately, overwhelm and stress is becoming the new normal.
This four-week introduction to Mindfulness class is designed for all types of families with children ages 6-12, who are seeking practical skills and tools to reduce their stress and create a calmer, happier and more connected home. A ticket must be purchased for EACH family member who will be attending the class.
In this class families will learn to:
•Handle life situations with less emotional reactivity and more balance
•Lessen the stress around dinner, homework, and bedtime routines
•Cultivate a sense of well-being and compassion for self and others
•Learn effective strategies for making wiser decisions
•Strengthen ability to pay attention and focus.
What families are saying about this class:
"It is a perfect class for families needing to slow down and connect with each other. It also introduced children to concepts of awareness that are often not taught in school but is invaluable."
"Laurie and Ashley are great teachers. I found myself  being moved at times knowing that we were all in the this space to get better and be more aware, which makes us more compassionate people." 
Class meets on:  Sundays, September 10 - October 1 from 11:45 am - 1:15 pm
Enrollment Limit: 5 families
Location: 11850 Wilshire Blvd, Suite 200
Cost: Reserve a space / purchase a ticket for EACH family member who will be participating using a sliding scale as follows:
Income                 Ticket Price (Per Family Member)
$75,000 and up               $125
$60,000 - $74,999         $100
$59,999 and below         $75
Please pay at the highest level of the sliding scale that you can afford.
Attention
We're sorry. Either an error occurred or the event(s) you were attempting to register for may no longer be open for registration.
If you need financial assistance or have any questions please contact us.
Cancellation Policy: If you need to cancel your registration, you must e-mail programs@mindfullivingla.org to make arrangements for applying your fee as a credit towards another program or to get a refund. Our refund and cancellation policies vary by program, please click to read the cancellation policy.
Parking: There are metered spaces on Wilshire Blvd. and a few metered spaces on Westgate. There is also free street parking on the rest of Westgate and surrounding side streets near University High School. Finally, there is also a free parking lot on the North side of Wilshire Blvd. about 1 block West of CML at the Brentwood Place Shopping Center if you plan to do any shopping during your visit. Please do not park in the lot behind the building – it is for tenants only.
*Special Note for those with limited mobility: Due to the age of the building there is no elevator to the second floor.
Contact the teachers:  Ashley Graber  / Laurie Cousins