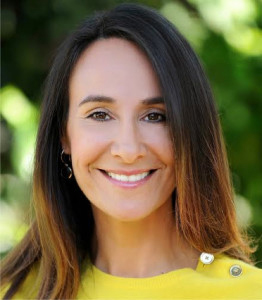 Ashley Graber, MA, LMFT

Facilitator: Women's Adult Mindfulness Process/Therapy Group 
Courses: CALM and Mindfulness for Families
Ashley feels passionately about helping you or your family member to become the best person they can be. She believes everyone is entitled to happiness and well-being. She will help you, or your loved ones, to remove the obstacles that stand in the way of achieving that happiness and well-being. Through a supportive and empathic therapeutic relationship she will meet you where you are at and work collaboratively with you to make the changes you want to make.
​Ashley combines mindfulness practices with traditional psychodynamic psychotherapy and cognitive behavioral techniques in her work with adults and adolescents, families, and groups. Her areas of experience include: addiction and relapse prevention, trauma related issues, anxiety and depression, grief and loss, self esteem issues and stress reduction techniques.
​Ashley is a grief specialist, trained in Trauma Resiliency Model (TRM), Mindfulness Based Stress Reduction (MBSR) and Connecting Adolescents to Learning Mindfulness (CALM). She is passionate about teaching mindfulness and meditation and offers these techniques to any client interested in learning and/or practicing them.
For more information about Ashley you can visit her website at: www.ashleygrabertherapy.com or email her directly at ashley@mindfullivingla.org.