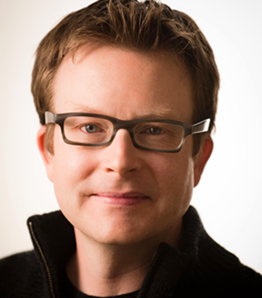 Elisha Goldstein, PhD
Courses: The Basics of Mindful Meditation and Uncovering Happiness

Elisha Goldstein, Ph.D. is a clinical psychologist and co-founder of The Center for Mindful Living in Los Angeles. He is also an author and speaker who synthesizes the pearls of traditional psychotherapy with a progressive integration of mindfulness to achieve mental and emotional healing. He contends that we have the power to transform our traumas and habitual patterns that keep us stuck in perpetual cycles of stress, anxiety, depression, or addiction and step into greater freedom and peace. He offers practical strategies to calm our anxious minds, transform negative emotions, and facilitate greater self-acceptance, freedom and inner peace.
For more information, visit: www.elishagoldstein.com or read more here.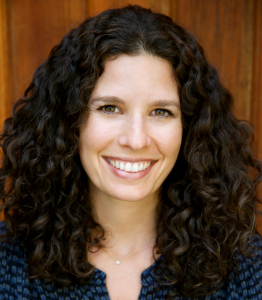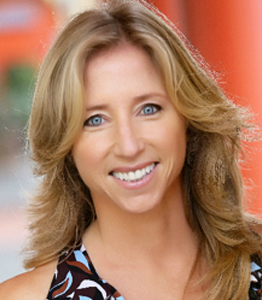 Natalie Bell, PT, CMF
Courses: Mindful Self-Compassion and Mindfulness 101
Natalie Bell has been practicing mindful awareness and meditation since 1985, lived in an ashram for a year in 1989 dedicating herself to intensive practice of meditation, and has studied various forms including concentrative, transcendent and vipassana.  She became a Physical Therapist working for 17 years as a hospital clinician, Director of Rehabilitation, and a clinical specialist for medical devices.
Natalie is a certified mindfulness instructor for UCLA's Mindful Awareness Research Center (MARC) leading workshops, sitting groups and classes for UCLA and Teach For America.  She is a trained teacher of Mindful Self-Compassion.  Natalie founded Mindful Wellness to bring mindfulness training and coaching to individuals and corporations with a focus on mindful self-compassion to promote well-being. She teaches many groups including physicians and healthcare teams, corporate groups, and teachers, bringing awareness practices for self-regulation, greater balance, and self-acceptance.  Natalie also teaches at Unplug Meditation Studio in West L.A.
To contact Natalie directly please visit her website: www.nataliebell.com or contact her directly at natalie@nataliebell.com.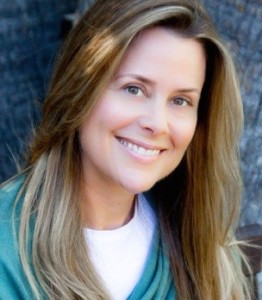 Laurie Cousins, BA
Course: Mindfulness for Families
Laurie has a B.A. in Psychology, is trained through Inner Kids mindfulness program, and is mentored by the founder Susan Kaiser-Greenland. Laurie brings mindful awareness practices into education in a secular way by teaching the ABC's of Mindfulness to children, teens, teachers, and administrators in K-12 public and private schools. Also, Laurie is the creator, director and lead teacher of the Unplug Kids & Teens program at Unplug Meditation studio in Los Angeles.
As a Family Mindfulness Practitioner, Laurie provides effective strategies and support for families dealing with attentional, behavioral and emotional challenges, while cultivating a more connected and peaceful home. She creates a customized system of practices and other interventions for each family that best serves their unique needs, circumstances, and preferences.
Laurie is a Certified Mindfulness Facilitator and Teacher for UCLA's Mindful Awareness Research Center at the Semel Institute for Neuroscience and Human Behavior. She is currently working at UCLA as a Research Associate, facilitating Mindfulness-Based Cognitive Behavioral Therapy groups for young people through the Child & Adolescent Mood Disorders program.
If you would like to contact Laurie, you can email her at lauriecousins@gmail.com.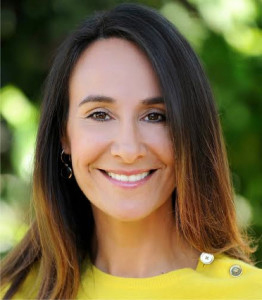 Ashley Graber, LMFT
Courses: CALM: Connecting Adolescents to Learning Mindfulness and Mindfulness for Families
Ashley feels passionately about helping you or your family member to become the best person they can be. She believes everyone is entitled to happiness and well-being. She will help you, or your loved ones, to remove the obstacles that stand in the way of achieving that happiness and well-being. Through a supportive and empathic therapeutic relationship she will meet you where you are at and work collaboratively with you to make the changes you want to make.
​Ashley combines mindfulness practices with traditional psychodynamic psychotherapy and cognitive behavioral techniques in her work with adults and adolescents, families, and groups. Her areas of experience include: addiction and relapse prevention, trauma related issues, anxiety and depression, grief and loss, self esteem issues and stress reduction techniques.
​Ashley is a grief specialist, trained in Trauma Resiliency Model (TRM), Mindfulness Based Stress Reduction (MBSR) and Connecting Adolescents to Learning Mindfulness (CALM). She is passionate about teaching mindfulness and meditation and offers these techniques to any client interested in learning and/or practicing them.
For more information about Ashley you can visit her website at: www.ashleygrabertherapy.com or email her directly at ashley@mindfullivingla.org.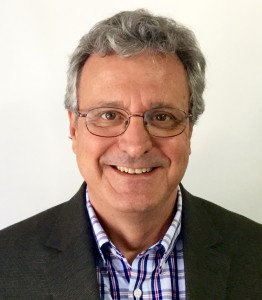 Roger Nolan, MA, LMFT
Course: Mindfulness-Based Cognitive Therapy  (MBCT)
Roger Nolan, M.A., is a Mindfulness-Based Psychotherapist in private practice in South Pasadena, CA. He has been teaching MBCT since 2007, has co-facilitated the MBCT Foundational Training alongside Zindel Segal, and is one of only eight MBCT teachers worldwide who have achieved Mentor status. In addition, Roger served as an initial consultant in the development of Mindfulness-Based Relapse Prevention (MBRP) for addictive behaviors. He is currently a member of the Affiliate Faculty at Antioch University Los Angeles developing mindfulness-based curricula, and also teaches online classes for eMindful.com.
Roger's personal mindfulness practice dates from 1997, and his teachers have included Jon Kabat-Zinn, Jack Kornfield, and his teacher-mentor, Phillip Moffitt. After receiving permission from Jack and encouragement from Phillip, Roger began teaching mindfulness groups in 2001, and in 2006, his classes were named "Best for Beginners" by Los Angeles Magazine.
If you would like to contact Roger, you can email him at roger.nolan.mbct@gmail.com
Matthew Silverstein, Ph.D
Course: Mindfulness-Based Cognitive Therapy (MBCT)
Matthew Silverstein, Ph.D. is a clinical psychologist in private practice in West Hollywood, specializing in integrative depth psychology and LGBTQ affirmative psychotherapy. He is also a core faculty member at Antioch University, Los Angeles, where he co-founded and directs the Spiritual and Depth Psychology Specialization within the Master's of Psychology Department. This specialization offers courses bringing together analytic depth psychology, mindfulness-based clinical practices, and diversity consciousness. He was one of the founders of the LGBT Specialization in Clinical Psychology at Antioch University. He also is an adjunct faculty member at Pacifica Graduate Institute, Ph.D. Clinical Psychology Track, Carpinteria.
He has offered mindfulness based groups in his clinical work over the past ten years both initially at UCLA Neuropsychiatric Hospital, where he was on staff, as well as through his private practice. He began formally training in Mindfulness Based Cognitive Therapy (MBCT) in 2012 through the UCSD School of Medicine and has completed an Advanced Teacher Training (2015). He has a long time formal study of Zen Buddhism and Tai Chi Chuan.
For more information please feel free to contact him: drmsilverstein@gmail.com or visit his website www.drmatthewsilverstein.com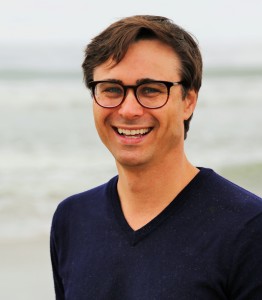 Jason Thomas, Licensed Educational Psychologist
Course: Mindfulness for ADHD

Jason Thomas, is a Licensed Educational Psychologist who has a passion for helping children, adolescents, and young adults enrolled in school or a training program find more happiness and satisfaction in their social, emotional, and educational lives. Jason believes in using an integrative approach to working with clients that emphasizes a proper balance of all aspects of the client's life which can lead to less stress and anxiety, more fulfilling and supportive relationships, and a greater capacity to enjoy the process of achieving goals.
One of the greatest indicators for creating positive changes for a client rests in the relationship and trust that is built between the client and provider. Jason is mindful of this fact and uses a kind, sensitive, and when appropriate humorous approach to counseling so that the client feels safe and at ease. Jason's work with clients is informed by techniques and traditions from cognitive behavioral therapy, solution focused therapy, acceptance and commitment therapy (ACT), motivational interviewing, 12-step programs, and mindful awareness and self-compassion practice.
If you would like to contact Jason, you can email him at jason@mindfullivingla.org.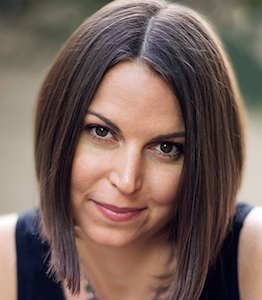 Stacy Kesten, BA
Course: Mindful Improv
Stacy Kesten is a UCLA certified mindfulness facilitator with a B.A. in theatre and psychology. As an actor for the stage and screen for over two decades, she is thrilled to be combining her two passions of mindfulness and improv for this fun and meaningful class.  Stacy studied improv at The Groundlings in Los Angeles and is a company member at Above The Curve Theatre in North Hollywood. Stacy also facilitates weekly mindfulness sitting groups, classes, workshops, retreats and offers private mindfulness coaching.
To learn more about Stacy, visit www.mindfulinspirations.com.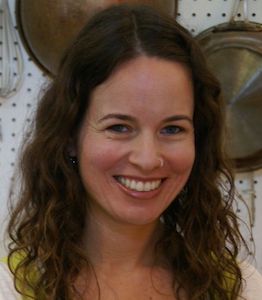 Meredith Klein
Course: Mindful Cooking
Meredith has been influenced in the kitchen by Zen teachings transmitted by her primary teacher, Thich Nhat Hanh, and through her studies with Zen chef and monk Edward Espe Brown. An avid yoga practitioner, Meredith cultivates the same sense of mindfulness and meditation she experiences on her yoga mat in her endeavors in the kitchen. Meredith is a member of The Center for Mindful Eating and is currently based in Santa Monica, CA.
To contact Meredith directly please visit her website: http://pranaful.com.