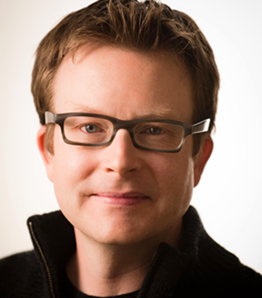 Elisha Goldstein, Ph.D. is a clinical psychologist and co-founder of The Center for Mindful Living in Los Angeles. He is also an author and speaker who synthesizes the pearls of traditional psychotherapy with a progressive integration of mindfulness to achieve mental and emotional healing. He contends that we have the power to transform our traumas and habitual patterns that keep us stuck in perpetual cycles of stress, anxiety, depression, or addiction and step into greater freedom and peace. He offers practical strategies to calm our anxious minds, transform negative emotions, and facilitate greater self-acceptance, freedom and inner peace.
Dr. Goldstein has published extensively and is author of numerous articles, chapters, and blogs, including the bestselling books Uncovering Happiness: Overcoming Depression with Mindfulness and Self-Compassion (Atria Books, 2015), The Now Effect: How This Moment Can Change the Rest of Your Life (Atria Books, 2012), Mindfulness Meditations for the Anxious Traveler (Atria Books, 2013) and co-author of A Mindfulness-Based Stress Reduction Workbook (New Harbinger, 2010), foreword by Jon Kabat-Zinn.
Elisha Goldstein's upcoming book is MBSR Everyday: Daily Practices from the Heart of Mindfulness-Based Stress Reduction (New Harbinger, 2015). He is also creator of the Mindfulness and Psychotherapy column at www.PsychCentral.com and a frequent contributor to Huffington Post, Psychology Today, and Mindful.org.
His professional research on Sacred Moments: Implications on Stress and Well-Being is published in The Journal of Clinical Psychology.
With his past career in the field of business and management, Dr. Goldstein also designed the breakthrough program Mindfulness at Work™ for eMindful.com that has been recognized by the National Business Group on Health for its success with stress management. eMindful has collaborated with Aetna and Duke Integrative Medicine in researching the benefits of the Mindfulness at Work® program and the results have been published in the peer-reviewed Journal of Occupational Health Psychology. This study demonstrated significant reductions in stress levels, which considerable research has shown reduces health care costs and absenteeism. Reduced stress also improves sleep quality and heart function, which contributes to better health, greater happiness, and higher productivity. eMindful and a group of five employers recently found that productivity increased by an average of 69 minutes per week, per participant yielding a return-on-investment of more than 11:1, while stress levels decreased by more than 37%.
In an effort to bring all of this work to youth, Dr. Goldstein has also co-developed the popular CALM (Connecting Adolescents to Learning Mindfulness) program with his wife and psychologist Stefanie Goldstein, Ph.D. CALM is an 8-week program for teenagers 14-18 years old inspired by Jon Kabat-Zinn's extensively researched Mindfulness-Based Stress Reduction Program.
Dr. Goldstein's unique ability to make complex concepts simple has led him to be invited to speak nationally and internationally with mental health professionals, educators, business leaders and lay audiences. He has spoken at the UCLA Mindfulness and Psychotherapy Conference, NICABM Seminars, Psychotherapy Networker, FACES Conferences, The Help Group, Kripalu, UCLA Semel Institute and Anxiety Disorder Clinic, Mindful Awareness Research Center (MARC), InsightLA, the University of Washington, Psychseminars, UCLA Extension, among others.
For more information about Dr. Goldstein you can visit his website at: www.elishagoldstein.com or email him directly at elisha@mindfullivingla.org.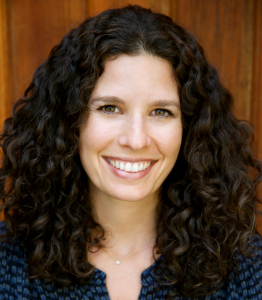 Stefanie Goldstein, Ph.D. is a Licensed Clinical Psychologist and the Director and co-founder of the Center for Mindful Living in West Los Angeles along with her husband, Elisha Goldstein, PhD. She is also the co-creator of the Good Morning America featured popular teen program – CALM: Connecting Adolescents to Learning Mindfulness which is an 8-week program that teaches mindfulness and social/emotional learning to teens. Her passion is working with adolescents, adults, couples, and families struggling with daily life, helping to support them on their path towards healing and growth.
Dr. Goldstein believes therapy involves all aspects of the self, including the emotional, psychological, physical and spiritual. She specializes in integrating mindfulness when working with stress, anxiety, depression, addiction and trauma. She utilizes an integrative approach by drawing from traditional psychodynamic psychotherapy, mindfulness, cognitive therapy, and somatic psychology. Most importantly, she believes the therapeutic relationship is paramount in the healing and change process.
Dr. Goldstein has extensive experience working with trauma and completed her training as an Addiction Medicine Specialist during her post-doctoral fellowship at Kaiser Permanente's Chemical Dependency Recovery Program (CDRP) in San Francisco. She also completed 3-year training program in Psychosynthesis, an integrative form of psychology that focuses on the synthesis, healing, and growth of the self. She has also been trained in Cognitive Behavioral Intervention for Trauma in Schools (CBITS), Critical Incident Stress Debriefing (CISD), Interpersonal Psychotherapy (IPT), and is a Mindfulness-Based Stress Reduction (MBSR) Teacher.
Dr. Goldstein has provided training and clinical supervision to therapy interns for nearly a decade. She has spoken and/or given trainings at USC, UCLA, Kansas University, Institute of Transpersonal Psychology, University of Washington, The HELP Group, Los Angeles County Psychological Association, Family Service of Santa Monica and Saint John's Child and Family Development Center. She published an article in a peer reviewed journal based on her research entitled The Exploration of Spirituality and Identity Status in Adolescence, numerous articles in Mindful Magazine, and is the co-author of the popular Audio CD Mindful Solutions for Addiction and Relapse  or.
For more information about Dr. Goldstein you can visit her website at: www.stefaniegoldsteinphd.com or email her directly at stefanie@mindfullivingla.org.